When & Where
Sunday Services
9AM Sunday School | 10AM Worship Service | 11:30AM Application Service
Wednesday Activities
6:30PM All Stars & Youth Group & Prayer Meeting
What to Expect
We're a close family of believers who are genuinely excited to see and support each other as we walk through life together. Our services are filled with music and an in-depth study from the Bible by one of our pastors. Our first service will dive deep into God's Word as we study together what Scripture is teaching. We will have a short break following the first service, where we can mingle and enjoy some refreshments and then we will gather together again for our "Application Service." In this service, we will take what we studied in the first service, and learn how we can practically apply it to our lives. Stay for both services! We pray you will leave challenged and encouraged.
For The Kids
We are committed to caring for your little ones while you enjoy our worship services. We provide care and age-specific lessons for infants through 2nd grade during our first service and provide nursery care for children up to age 3 for our application service. They'll have a lot of fun singing and learning about Jesus! Of course, if you prefer to keep them with you in the service, to worship together as a family, they are more than welcome. On Wednesdays, we have programs for children from birth through 12th grade.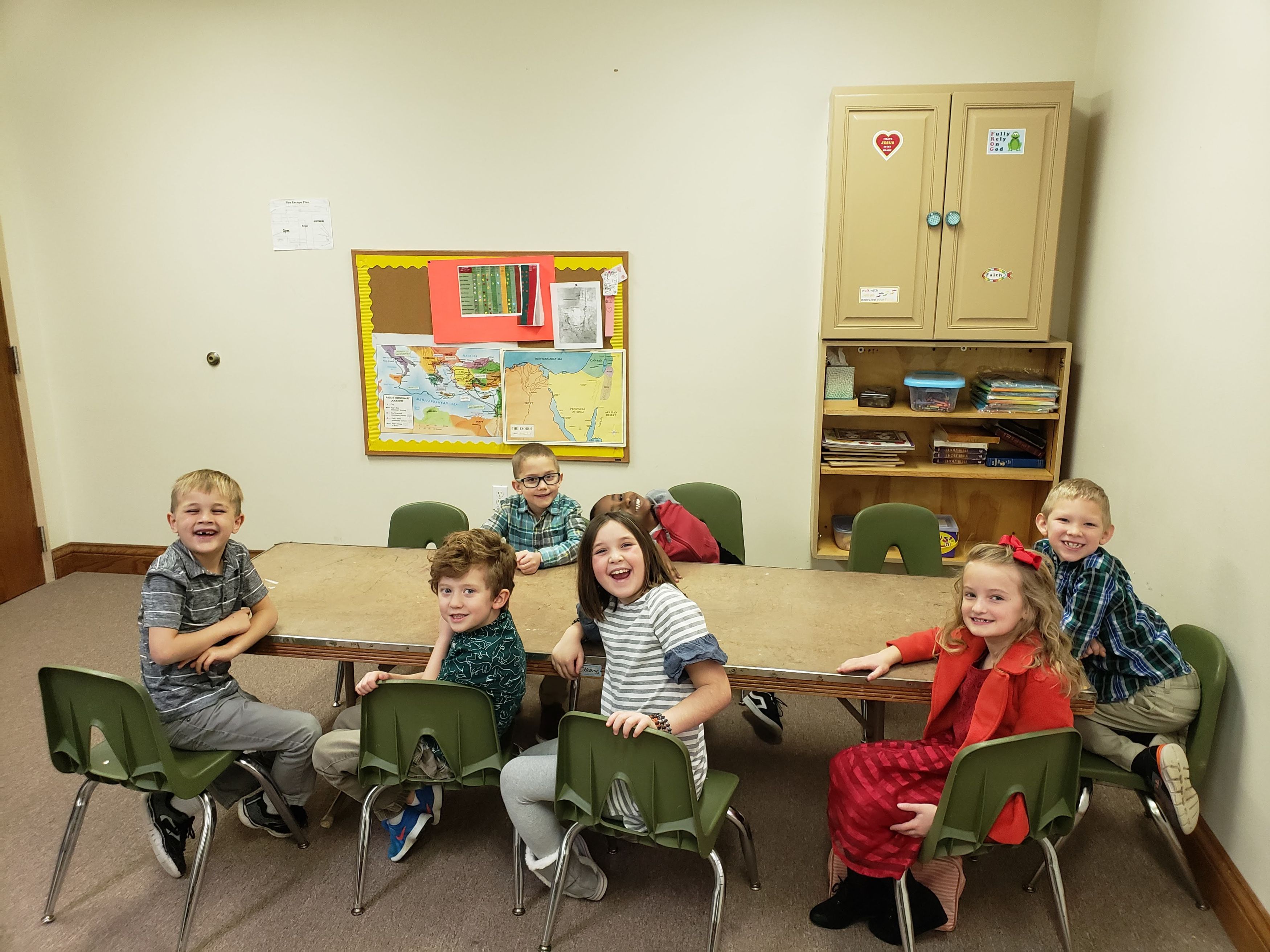 FAQ'S
WHAT SHOULD I WEAR?
The majority of our church families tend to wear "casual" or "business casual." Come as you are!
DO I NEED A BIBLE?
Our pastors and teachers preach from the Bible, but you do not need to bring a Bible to attend. If you don't have a Bible, you are welcome to use the one in your seat or just follow along without. You can also use the Bible app on any phone if that is what you prefer. Scripture is often shared on the screen up front as well.
DO MY KIDS COME TO THE SERVICE WITH ME?
Our NBC Kids program serves every age up through high-school, Please check below to see what classes are offered during our services.
We take your kids' safety very seriously by doing full background checks on every adult serving with our children. Once you arrive, one of our ushers will assist you in finding where to take your children if they will not be sitting with you.
Sunday
9:00 Sunday School
We have a nursery available for infants up to the age of three.
Sunday School classes are available for those ages 3 and up.
10:00 Worship Service
We have a nursery available for infants up to the age of three.
Children's Church is available for kids 3 years of age through 2nd grade. Children dismiss immediately following our children's "tower" offering.
11:30 Application Service
We have a nursery available for infants up to the age of three.
Wednesday
We have a nursery available for infants up to the age of three.
Our All Stars kids program is available for children from preschool-6th grade
Youth Group is available for teens from 7th grade-12th grade
WHAT ABOUT GIVING OR OFFERINGS?
Here at NBC, we don't want anything to be an obstacle from you attending or hearing about what Jesus has done for you, so do not feel pressure to give any money. We have members and regular attenders who give on a regular basis.
If you would like to worship through giving, an offering plate will be passed in each service.
WHAT DO YOU BELIEVE ABOUT...?
We've published the major items we believe and hold to here. For anything else, please contact us. We are more than happy to answer any questions you may have.
WHO ARE YOU AFFILIATED WITH?
We are an independent Baptist Church, however, the GARBC and IARBC are an association of like-minded churches with whom we fellowship. When doctrinally sound, like-minded churches partner, they can make great strides in global evangelism. The GARBC and it's Iowa division provide churches with services and the ministry network they need to pursue the Great Commission.